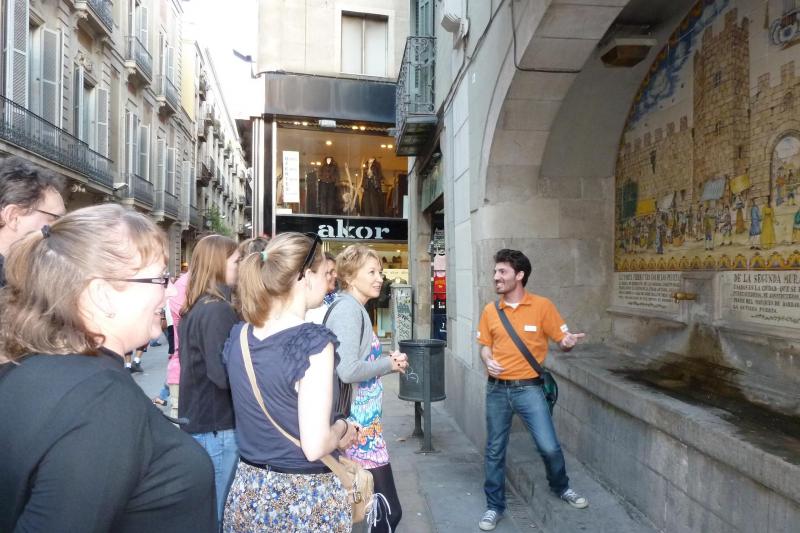 Tapas Evening Walking Tour
Toto je zcela nový produkt v naší nabídce. Své vstupenky můžete rezervovat již nyní, a to zde. Bližší informace o produktu budou brzy k dispozici.
Get a taste of Barcelona! Take a pre-dinner walking tour of Barcelona's famous tapas bars. It's a great way to kick-start your stay in Barcelona - you'll get an overview of this amazing city, you also learn how to order tapas like a local and discover some of the best bars and cafes in Barcelona.
Vratné vstupenky Vratné vstupenky
Možnost vrácení vstupenek do 48 hodin před datem představení. Na vrácení může se může vztahovat storno poplatek až 20 % (na vstupenku).
Adresa
Tapas Evening Walking Tour
Adresa
Carrer del Pintor Fortuny 12 Barcelona
Zákaznická linka

228 880 877
Potřebujete pomoc? Lene Vám s radostí odpoví na Vaše dotazy