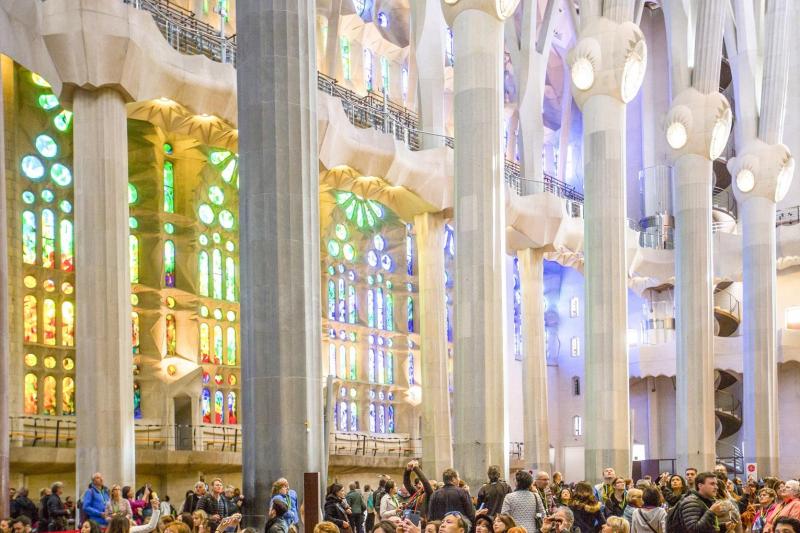 Sagrada Familia: Skip the line, Tower Access & Guide
Toto je zcela nový produkt v naší nabídce. Své vstupenky můžete rezervovat již nyní, a to zde. Bližší informace o produktu budou brzy k dispozici.
Skip the line to the incredible Gaudi masterpiece Sagrada Familia together with your guide! Learn about the history behind beautiful basilica, admire its rich interior and go up the towers to enjoy an astonishing panoramic view of Barcelona.
Rezervovat nyní
Fantastické:
4.4
– 7

reviews
Vratné vstupenky Vratné vstupenky
Možnost vrácení vstupenek do 48 hodin před datem představení. Na vrácení může se může vztahovat storno poplatek až 20 % (na vstupenku).
Garance dorovnání ceny Garance dorovnání ceny
If you find a better price for this product within 48 hours of completing your booking, we will refund the difference in price in full.
Akceptovány kupóny na mobilním telefonu
Ušetřete čas – nestůjte ve frontě
Doba trvání: 1 hours 30 minutes
Adresa
Sagrada Familia: Skip the line, Tower Access & Guide
Zákaznická linka

228 880 877
Potřebujete pomoc? Lene Vám s radostí odpoví na Vaše dotazy